Philipsburg Man Arrested For 2013 Death
Posted by WCED News Room on 11/24/2014 7:00:00 AM.
CLEARFIELD COUNTY –A local arrest has been made in the 2013 death of a California man. Ryan Gaines, of Philipsburg was arrested for his role in the February 2013 death of a man. Ronald Bruce, of San Diego was visiting with Gaines, police say the two were doing drugs together when Gaines shot Bruce and disposed of his body.
More
Philipsburg, California, Gaines, Death
---
PA Man Fatally Shoots Ohio Woman
Posted by WCED News Room on 11/24/2014 6:59:00 AM.
NEW CASTLE, PA - A western Pennsylvania man has been jailed on charges that he fatally shot an Ohio woman during a drug-related argument over his cellphone. Online court records don't list an attorney for 40-year-old Robert Johns. He's charged with criminal homicide and abuse of a corpse for allegedly shooting 26-year-old Amanda Seman, of Youngstown, Ohio.
More
New Castle, Ohio, Johns, Shot
---
PA Man Wins Rhodes Scholarship
Posted by WCED News Room on 11/24/2014 6:51:00 AM.
PITTSBURGH, PA - A Philadelphia man pursuing a degree in African American Studies and Political Science at Yale has been named one of 32 U.S. Rhodes Scholars. Jordan Konell will use his scholarship to pursue a master's degree in Comparative Social Policy at Oxford University in England. Konell is a senior at Yale.

Philadelphia, Konell, Rhodes, Yale
---
Posted by WCED News Room on 11/24/2014 6:48:00 AM.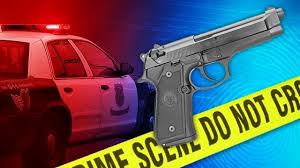 DUBOIS, PA - In your local police blotter over the weekend, Police responded to a N. 4th St residence for a reported domestic between a male and a female. The male had left the scene prior to police arriving on scene. Police attempted to speak to the female but she refused to cooperate with police.
More
Police, Blotter, Suspicious, DuBois
---
Six Wounded After Shooting
Posted by WCED News Room on 11/22/2014 12:29:00 PM.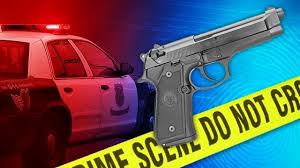 CLARITON, PA -- Six people are wounded after an early morning shooting in Clariton, south of Pittsburgh. Investigators tell area media the shooting happened at an unauthorized speakeasy, with all of the victims being men in their early 20s.
Shooting, Speakeasy, Pittsburgh, Clariton
---
Posted by WCED News Room on 11/22/2014 12:28:00 PM.
DUBOIS, PA - The Pennsylvania unemployment rate has declined to 5.4% for the month of October. That is a new six year low. That rate is also a full four-tenths of a percentage point below the national rate, which is 5.8%.
Pennsylvania, Unemployment, Declined, Rate
---
Posted by WCED News Room on 11/22/2014 12:26:00 PM.
STATE COLLEGE, PA – Another teacher in our area is accused of trying to get naked pictures of students, this time in Centre County. Serious allegations are coming from three teenagers at the State College Area High School where they said their teacher offered better grades for nude photos.
More
Teacher, Students, Photos, State College
---
Rovers Play For District 9 Championship
Posted by WCED News Room on 11/21/2014 11:33:00 AM.
BROCKWAY, PA - The Brockway Rovers Battle the Kane Wolves tonight for the District 9 championship at Clarion University. Rovers head Coach Frank Zocco stopped by the studio to tell us he thinks this will be a defensive battle, although both teams are playing at a different level since their first meeting this season back in early October.

Brockway, Rovers, Championship, Kane
---
Posted by WCED News Room on 11/21/2014 11:31:00 AM.
DUBOIS, PA - With less than a week to go, hundreds of families in our area could go without food for the holidays. We've teamed up with Mike's BILO of Reynoldsville, and Martino's BILO of Brockway to provide some of these families with Holiday meals. Your generous donation of just 40 dollars can provide a dinner for a whole family.
More
Donation, Feed, BILO, Meals
---
Posted by WCED News Room on 11/21/2014 11:30:00 AM.
SOMERSET COUNTY - Felony charges filed against a father and an aunt in the death of a four-year-old girl were waived this morning. Bradley Felker's daughter Tailynn died in an ATV crash last month. He was charged with endangering the welfare of a child just hours after her funeral. Tailynn was riding on an ATV driven by her 14 year old cousin when the teenager lost control and rolled the quad over on Scratch Hill Road in Somerset County.
More
ATV, Felony, Somerset, Tailynn
---
Next Entry