Dubois Man Charged With Sexually Assaulting A Minor
Posted by WCED News Room on 11/25/2014 10:49:00 AM.
DUBOIS,PA – A 20 year old DuBois man is in the Clearfield County Jail on charges of statutory sexual assault involving a 13 year old female stemming from an incident in July. DuBois City Police report that 20 year old Brandon Ryan Runyon had allegedly contacted a 13 year old female on facebook and invited her to a party on July 7th.
More
Minor, DuBois, Assault, Runyon
---
Man Dies In Motorcycle Accident
Posted by WCED News Room on 11/25/2014 10:43:00 AM.
PHILIPSBURG, PA – A 63 year old Tyrone man was killed in a motorcycle accident yesterday afternoon on Tyrone Pike. Philipsburg State Police report that 62 year old Leslie Conrad struck an embankment, went airborne and crashed throwing him from the motorcycle . Conrad had major head trama and was pronounced dead at the scene by the Centre County Deputy Coroner.


Tyrone, Conrad, Motorcycle, Trama
---
Serious Threats Land Local Man In Jail
Posted by WCED News Room on 11/25/2014 10:41:00 AM.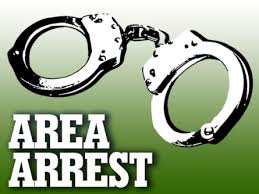 CLEARFIELD COUNTY, PA - New details have emerged about a weekend incident in Clearfield County. State police said a man was arrested after threatening to shoot everyone inside a house, then douse them with kerosene and set them on fire. 47 year old Brian Burfield was charged in the incident Sunday in Woodward Township.
More
Clearfield, Threats, Burfield, Kerosene
---
Clearfield County Bus Driver Pleads Guilty
Posted by WCED News Room on 11/25/2014 10:39:00 AM.
CLEARFIELD – A driver who was allegedly smoking marijuana while in a school van pleaded guilty during plea and sentencing court in Clearfield County. 44 year old Geraldine E. Bratton of Morrisdale, pleaded guilty to driving under the influence, endangering the welfare of children, possession of marijuana, possession of drug paraphernalia and careless driving.
More
Bus, Clearfield, Possesion, Children
---
Philipsburg Man Arrested For 2013 Death
Posted by WCED News Room on 11/24/2014 7:00:00 AM.
CLEARFIELD COUNTY –A local arrest has been made in the 2013 death of a California man. Ryan Gaines, of Philipsburg was arrested for his role in the February 2013 death of a man. Ronald Bruce, of San Diego was visiting with Gaines, police say the two were doing drugs together when Gaines shot Bruce and disposed of his body.
More
Philipsburg, California, Gaines, Death
---
PA Man Fatally Shoots Ohio Woman
Posted by WCED News Room on 11/24/2014 6:59:00 AM.
NEW CASTLE, PA - A western Pennsylvania man has been jailed on charges that he fatally shot an Ohio woman during a drug-related argument over his cellphone. Online court records don't list an attorney for 40-year-old Robert Johns. He's charged with criminal homicide and abuse of a corpse for allegedly shooting 26-year-old Amanda Seman, of Youngstown, Ohio.
More
New Castle, Ohio, Johns, Shot
---
PA Man Wins Rhodes Scholarship
Posted by WCED News Room on 11/24/2014 6:51:00 AM.
PITTSBURGH, PA - A Philadelphia man pursuing a degree in African American Studies and Political Science at Yale has been named one of 32 U.S. Rhodes Scholars. Jordan Konell will use his scholarship to pursue a master's degree in Comparative Social Policy at Oxford University in England. Konell is a senior at Yale.

Philadelphia, Konell, Rhodes, Yale
---
Posted by WCED News Room on 11/24/2014 6:48:00 AM.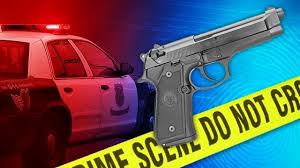 DUBOIS, PA - In your local police blotter over the weekend, Police responded to a N. 4th St residence for a reported domestic between a male and a female. The male had left the scene prior to police arriving on scene. Police attempted to speak to the female but she refused to cooperate with police.
More
Police, Blotter, Suspicious, DuBois
---
Six Wounded After Shooting
Posted by WCED News Room on 11/22/2014 12:29:00 PM.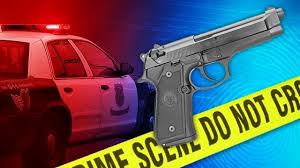 CLARITON, PA -- Six people are wounded after an early morning shooting in Clariton, south of Pittsburgh. Investigators tell area media the shooting happened at an unauthorized speakeasy, with all of the victims being men in their early 20s.
Shooting, Speakeasy, Pittsburgh, Clariton
---
Posted by WCED News Room on 11/22/2014 12:28:00 PM.
DUBOIS, PA - The Pennsylvania unemployment rate has declined to 5.4% for the month of October. That is a new six year low. That rate is also a full four-tenths of a percentage point below the national rate, which is 5.8%.
Pennsylvania, Unemployment, Declined, Rate
---
Next Entry