2 Brockway Residents Behind Bars
Posted by WCED News Room on 1/30/2015 11:44:00 AM.
BROCKWAY, PA – 2 Brockway residents are now behind bars after what District Attorney Jeffrey Burkett states was a 3 month investigation involving the Jefferson County Drug Task Force and Brockway Police Department. Randi C. Moore of 2nd Ave and Derek Grieneisen of Vincent Drive in
More
Brockway, Moore, Arrested, Heroin
---
Wolf Signs Executive Order
Posted by WCED News Room on 1/30/2015 11:36:00 AM.
PHILADELPHIA – Governor Tom Wolf signed an executive order reinstating a moratorium on new leases for oil and gas development in state parks and forests. The executive order states that effective immediately, The Department Of Conservation And Natural Resources is directed to protect the lands of the Commonwealth that are held in trust for its citizens and for future
More
Wolf, Order, Oil, Gas
---
Posted by WCED News Room on 1/30/2015 11:28:00 AM.
SNYDER TOWNSHIP, PA - At their regular January meeting, the Snyder Township supervisors held a lengthy discussion on giving a go-ahead to the county commissioners to draft a countywide plan for approval of plots in real estate sub-divisions. If such an ordinance becomes a reality in Jefferson County, the cost would fall on the seller to have a plot percolation (perc) tested before the sale and pay for the process.
More
Snyder, Barefield, Sedlock, Commision
---
Brockway Man Cited For Failure To Register
Posted by WCED News Room on 1/28/2015 4:06:00 PM.
BROCKWAY, PA- An area man has been cited for failure to register his new address after leaving the "Just for Jesus" Ministries in Brockway on January 18th. According to State Police, Eric Scott Hart failed to register his new address within three business days when he left the Just for Jesus Ministries as required by law.
Brockway, Hart, Jesus, Ministries
---
Posted by WCED News Room on 1/28/2015 4:03:00 PM.
CLEARFIELD, PA – A Houtzdale man who threatened to pour kerosene on family members and set them on fire was sentenced during plea and sentencing court in Clearfield County. 47 year old Brian Elliott Burfield of Houtzdale, an inmate of the jail, pleaded guilty to four counts of terroristic threats, and two counts of simple assault.
More
Houtzdale, Jail, Sentenced, Victims
---
Clearfield County Fugitive Of The Week
Posted by WCED News Room on 1/27/2015 11:59:00 AM.
CLEARFIELD, PA – District Attorney William A. Shaw Jr. has announced Clearfield County's Fugitive of the Week for the week of Jan. 26.Shaw identified the fugitive as 23 year old Nicole Marie Coleman of Bigler Avenue, Clearfield. Coleman is wanted for failure to appear at Criminal Call on Jan. 22.
Coleman, Fugitive, Criminal, Clearfield
---
PA Declared State Of Emergency
Posted by WCED News Room on 1/27/2015 11:58:00 AM.
HARRISBURG, PA - Governor Tom Wolf has declared a state of emergency as a winter storm approaches the state. The mayor of Philadelphia has declared a snow emergency, ordering the removal of vehicles from snow emergency routes. The National Guard has activated 150 guardsmen.
Wolf, Emergency, Mayor, Guard
---
Suspects Arrested For Possible Armed Burglary
Posted by WCED News Room on 1/27/2015 11:37:00 AM.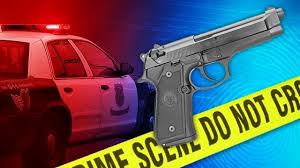 ST. MARYS, PA – Police in Saint Mary's have arrested two alleged burglary suspects. Police arrested 25 year old Kyle Sarginger and he is currently in the Elk County Prison. They have also arrested 19 year old Spencer Rudolph. Both men are from Saint Marys and may have possibly committed an armed robbery on January 7th, 2015 at a home on Sunrise Road.
Saint Marys, Arrested, Burglary, Prison
---
DuBois Man Arrested For Violating PFA
Posted by WCED News Room on 1/26/2015 2:51:00 PM.
DUBOIS, PA – A 41 year old man was taken into custody over the weekend for a violation of a PFA order. DuBois City Police report that a woman reported her estranged husband violated a protection from abuse order. Police investigated the situation and placed him into custody.
More
DuBois, PFA, Bail, Arrested
---
Fire At Eat'N Park In Logan Township
Posted by WCED News Room on 1/26/2015 2:50:00 PM.
LOGAN TWP, Pa. - A fire broke out at a restaurant with employees inside, authorities in Blair County said. It happened at around 1:30 a.m. Monday inside the Eat'n Park in the 100 block of Bowling Lane in Logan Township. The fire started in the heating unit and was quickly contained by firefighters, authorities said. Three employees managed to get out safely.
Fire, Eat'N Park, Safely, Logan
---
Next Entry