Penn State Board of Trustees Reform
HERSHEY- A state lawmaker from Luzerne County says while Penn State Universityís Board of Trustees has adopted a series of reforms, the board hasnít gone far enough and the state legislature needs to step in and make the necessary changes.
FOW- Paul Ulrich
CLEARFIELD- The Fugitive of the Week is Paul Eugene Ulrich of Grove Avenue, Johnston

. A warrant was issued for

Ulrich after he failed to appear for court February 20. Police say Ulrich and two other individuals unlawfully removed items from a store on Plaza Drive in Clearfield in September and they previously took items from another Clearfield business.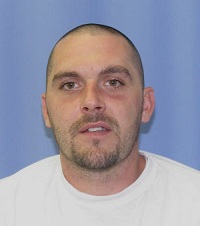 Competition for Governor
HARRISBURG (AP) ó Candidates for Pennsylvania governor and lieutenant governor who are seeking to compete in the state's May 20 primary must turn in their nomination petitions by Tuesday.
Teenager Reported Missing Sunday
MADERA- Clearfield State Police are looking for a missing 16-year-old boy from Woodland. Police say Philip Brown Jr. was last seen in the area of Madera around 3 pm yesterday, in a residence on Shiloh road in Bradford Township.
State College Apartments Robbed
STATE COLLEGE- Police are investigating the connection between burglaries at apartment complexes in downtown State College. State College Police say unknown suspects entered the Meridian Apartments Friday morning during a fire alarm and stole an unknown amount of items.
Anti-Immigrant Ordinance in PA Dies in High Court
HAZLETON - The U.S. Supreme Court has refused to hear the case of anti-immigrant ordinances passed by a Pennsylvania city in 2006 but deemed unconstitutional by lower courts.
Does Solar Program's Sundown Cast Shadow on PA Renewables?
HARRISBURG - A program introduced five years ago to fund solar programs in Pennsylvania is now out of money, but advocates say that hasn't plunged the industry into darkness across the state.
Police Find Improperly Shipped Seafood
DuBOIS- DuBois State Police seized a truck load of seafood on Thursday because it was improperly transported. A commercial vehicle was stopped for a marking violation and during an inspection officers noticed the seafood was not being kept at a safe temperature.
More...